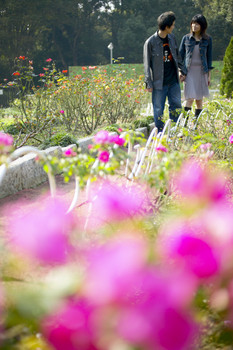 TELECOMWORLDWIRE-15 August 2005-DatingDirect tops UK dating market(C)1994-2005 M2 COMMUNICATIONS LTD http://www.m2.com
DatingDirect.com, an online UK-based dating service, remains the most visited UK dating website according to Internet ratings figures released by Nielsen//NetRatings, an Internet research and analysis provider.
DatingDirect.com is understood to provide exclusive dating services to UK brands including AOL.co.uk, Channel4.com, DailyMail.co.uk, gm.tv, Handbag.com, ITV.com, iVillage.co.uk, NewWoman.co.uk and ThisisLondon.co.uk. The results are said to show that 544,000 unique users visited DatingDirect.com, in comparison to its closest rivals uDate.com (420,000 unique users) and Match.com (385,000) users. Nielsen//NetRatings provides the figures on a monthly basis by measuring online audiences, in this case for the present online dating market.
The figures follow "Focus on Families" a recent government report demonstrating a reduction in married couples and an increase in the number of single people living in the UK. According to DatingDirect, the results are a reflection on its commitment to continual site and service improvements for its members.
((Comments on this story may be sent to tww.feedback@m2.com))