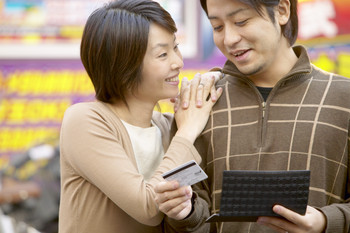 Got questions? Quick ways to find the information you want
True or false: Web research is easy--just type a query into one of a dozen search engines and up pop dozens of pages with just the information you're Looking for.
If you answered "false," you're not alone. More often than not, Web searches yield hundreds of pages, most of which miss your mark entirely. And while sifting through them will eventually yield results, you need answers now--not this afternoon.
That's where we come in. To help speed up your research, we've analyzed eight questions commonly posed by home workers--everything from how to start a business to how to access pending government legislation--and found the Web sites that have the best answers. You'll also learn some search-engine secrets and get a dose of Boolean Logic that'll help you form more effective queries.
1 I want to launch a home-based business. Where do I start?
Surprisingly, government sites are some of the best places to garner start-up information. At the Small Business Administration's U.S. Business Advisor's site (www.business.gov), you'll find data on business development, laws and regulations, and international trade, as well as tax advice, financial assistance, gateways to other services, and a large business resource library.
For general business and economic info, consider the Business Reference Services of the Library of Congress at lcweb.loc.gov/rr/business. You'll find over 20,000 books, a network of CD-ROM services (such as Census data), industrial directories, financial information, and The Entrepreneur's Reference Guide to Small Business Information. Excellent links take you to specific e-business sites such as BizWeb (www. bizweb.com), Wilson Internet Services' marketing and e-commerce site (www.wilsonweb.com), and Edward Lowe's content-rich Entrepreneurial Edge (www.lowe.org).
Private-sector sites abound, too. For industry-specifc information, try www.smallbizsearch.com: If you plan to open a coffeehouse, for instance, you'll find links to equipment vendors, trade publications, and associations that will point you to the best beans and espresso machines.
Notable for their eclectic, ever-changing content, Quicken.com (www.quicken.com) and MindSpring Biz Resource Center (business.mindspring.com) offer valuable guides for start-ups. At these sites, you can learn how to hold a Web meeting, set up a company intranet, apply for a loan, or further your education.
2 I've developed a great new product. Where can I find sources of venture capital to help me produce it?
The Web is rife with moneylenders--the trick is to find an outfit that understands your product without insisting on taking a disproportionately large cut of your company or profits. A good place to start is the Venture Capital Resource Library (www. vfinance.com), where you can find venture capital angels, advice on writing an effective business plan (including a template), and a section for posting your investment opportunity. You'll also discover timesaving links, such as one to the U.S. Patent and Trademark Office (www.uspto.gov) with its huge searchable databases and library of printable forms.
The Venture Capital Marketplace (www.v-capital.com) is "dedicated to bringing investors and investment-ready start-ups together." You can peruse lists of venture capital firms, visit a VC library, participate in discussion forums, participate in technology transfer, and find sponsorship opportunities.
Although clumsy to navigate, www.professionalfirms.com/ privateequity.html offers an exhaustive listing of private equity and venture capital companies. You can research professional firms in a variety of categories. Similar information is also available at www.investorguide.com/VC.htm, where you'll find matchmakers, angel investors, and links to relevant databases like the NVST Forum Database--a colossal list of investment bankers, venture capitalists, corporate and individual investors, attorneys, and accountants.
Just want to talk to someone? Get your start-up questions answered by real people at www.ventureline.com.
3 I was just hit with a 100 percent tariff on a bath oil that I import from Germany. Am I a victim of the "banana wars"?
Here again, your first stop should be federal and state government sites. Most state legislatures have Web sites where you can check pending legislation. Search on your specific state ("Georgia State Legislature" for instance).
All you ever wanted to know about federal legislation is available at thomas.loc.gov. You can search by bill number or word or phrase, or locate schedules if you want to attend hearings. You'll also find the full text of the Congressional Record; history buffs will love perusing documents and debates dating back to 1774.
Policy.com (www.policy.com) provides exhaustive coverage of federal legislative information and links to all congressional Internet services, committee information, hearing schedules, and status of all bills. You'll find a wealth of resources on pending legislation, news and analysis, and a huge issues library with position papers on all facets of legislative activity that bear upon you, your family, and your business. There's also the Virtual Congress, where you can vote on issues and e-mail representatives. And by searching on "banana" we quickly found discussions of the European Union trade dispute.
4 I'd like to sell a line of alpine plants online. Where can I find information on the market and my competitors?
Start by getting some background on competitive business intelligence at www.aurorawdc.com/whatisci.htm. Next, head over to the Fuld & Co. library (www.fuld.com/i3/index.html) to gather specific intelligence on the competition.
You'll find links to nearly 600 Internet sites, neatly organized into categories such as agriculture, financial services, and travel. Follow a link to a page with company profiles, or visit sections that offer strategies and tools such as an organizer, a discussion forum, and resources on foreign businesses.
Another good source for business intelligence is Hoovers, The Business Network (www.hoovers.com), which provides a diverse mix of general business info, advice, and news stories, as well as more than 12,000 company profiles--many with links to financial and operational information and key competitor listings.
Consider also AltaVista's Transium site (databex.transium. com), which holds a vast database of international company information (on over 300,000 firms at last count). You can search by company name or ticker symbol, or sort the list into a variety of categories with results viewable by products, location, and affiliated businesses.
5 I need to share information with far-flung co-workers. Where can I find collaboration tools?
If your clients and customers are scattered all over, you can keep in touch with eGroups.com. The service offers document, database, and calendar sharing; bulletin board postings; e-mail; and online chat (free with onscreen advertising, $50 per month without). Joining gets you a vault in which you can share up to 20MB of files, most of which can be viewed online. Security features let you specify group and member access, and let you make your information open to the public.
Another popular site is HotOffice (www.hotoffice.com; free with advertising, $13 monthly without). You get e-mail, a group calendar, a contact manager, and document sharing, as well as bulletin boards and live conferencing services. HotOffice lets you set up departments to separate worker groups, set access levels for files and folders, and keep everything safe behind a firewall.
6 I'm a freelance designer. Where can I drum up clients?
For almost every type of job, there's a slew of Web sites that offer everything from career education to job opportunities. For example, Adobe FrameMaker publishing software specialists will find both technical service and job postings at www. frameusers.com.
Two good general sites to get you started: FlipDog.com lists hundreds of thousands of permanent and contract positions, while Monster. com (monster.com) offers more than 350,000 job listings--freelance and permanent--as well as career advice, online chats, and new company profiles.
Two others specialize in freelance opportunities: FreetimeJobs.com (www.freetimejobs.com) and FreelanceJobSearch.com (www.freelancejobsearch.com/html/freelancers.shtml).
Writers, illustrators, and editors will find an abundance of job offerings at the Gale Group (www.freelanceonline.com/ jobsavail.html), Creative Freelancers (www.freelancers.com), SunOasis (www.sunoasis.com/freelance.html), and FreelanceSearch.com (www.freelancesearch.com/postjob.shtml).