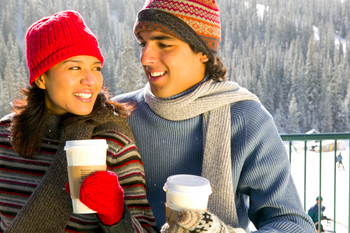 DatingHeadshots and SafeDate Form Strategic Alliance to Protect Online Daters by Offering Certified Photos with Background Checks
NEW YORK, Oct. 18 /PRNewswire/ -- DatingHeadshots (DHS) and SafeDate today announced a strategic alliance to provide online daters with quality dating headshots and background checks. By doing so, DatingHeadshots and SafeDate are giving online daters a one-stop-shop option to showcase their date-ability online. This program, that officially starts today, features an introductory price starting at $120.
Dating fraud is a serious problem, to such an extent that legislative bodies are putting pressure on online dating companies to perform background checks on their members in the name of safety. "Online dating fraud ranges from the ridiculous, such as using a photo that is ten years old, to the dangerous, with exploitation of these dating sites by sexual predators. Anyone that posts to an online dating site should be willing to post a recent photo of themselves, with date verification and submit to a background check. They should also demand the same from their potential dates," says Gordon Gooch, President of DatingHeadshots.
The first step of the verification process is for the DHS photographer to verify the person's identity based on information used in the online credit card purchase, including driver's license verification. This validation process is done to verify that the person purchasing the package, sitting for the photo shoot and participating in the background check are the same person. The next step for the online dater is to submit the necessary information to complete their SafeDate background check. The online dater then chooses their DHS photos. Once the background check is completed, the date of the photo shoot and a SafeDate verification watermark are placed on the photos.
Utilizing this combined service allows online daters to prove their identity and background to potential dates right from the start. This proactivity proves that an online dater is serious about online dating safety, which will hopefully be reflected in the number of interested parties that contact the dater.
Jeff Collins, President and CEO of SafeDate, believes online dating should be an enjoyable adventure. "The approach is positive and the message clear, SafeDate doesn't want to take the fun out of online dating. Scare tactics are found everywhere in our society today. SafeDate's alliance with DatingHeadshots is an ideal way for SafeDate to partner with another positive company serving the online dating industry. Our combined products show that the online dater is ready to put their best foot forward while displaying their confidence in their appearance and personal history."
To learn more about this combined offering, please go to: http://www.datingheadshots.com/.
About DatingHeadshots
DatingHeadshots is a network of syndicated photography studios across the US and Canada, that specializes in providing online daters with premium photography services. The photographers of DatingHeadshots have been shooting dating headshots since 2001. They understand the technical necessities and the artistic nuances of online dating headshots. For more information, please go to http://www.datingheadshots.com/.
About SafeDate
SafeDate is a privately owned company, headquartered in Austin, Texas. SafeDate offers the most thorough and comprehensive identity verification, criminal, and sex offender background checks to individual consumers seeking actionable information on potential suitors enabling them to make better informed decisions when dating socially. For more information, visit http://www.safedate.com/.
CONTACT: Claire Bahn of DatingHeadshots, +1-646-638-2618; or Matthew Lathrop of SafeDate, +1-512-891-6060, ext. 1632
Web site: http://www.datingheadshots.com/ http://www.safedate.com/