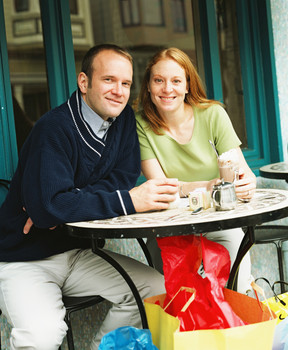 LONDONERS are Britain's most prolific online daters with 15% of broadband users admitting that they have tried matchmaking services on the net, according to an AOL survey published today, writes Nick Goodway.
That contrasts vividly with surfers from the North-West, some of whom actually said they used the web to arrange their divorces. As well as being the top online flirters, Londoners are the biggest online donors to charities with 14% of those surveyed saying they used their broadband connections to give in response to charity appeals.
Nationwide, AOL's survey shows that for 68% of users news and information gathering is the most popular broadband activity. Emailing and messaging is the second most popular activity and shopping third. The survey did not measure pornographic surfing because that did not fit with AOL's squeaky-clean family image and its parental controls to protect children.
Southerners were the biggest group of online shoppers with almost 47% buying on the net but they were not the biggest spenders. That honour went to the North-East, where 15% of online users spend more than 150 a month against 9% of Southerners.