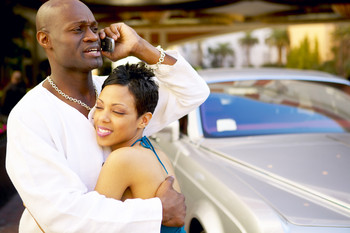 PALO ALTO, Calif. -- Dating online isn't just for the young anymore, it's for the young at heart too.

According to Senior FriendFinder, the largest seniors dating site on the web, the number of people joining its site has increased 476 percent since 2001. The site now has more than 400,000 members, up from 91,847 in June 2001.

"We find many seniors are increasingly comfortable with the Internet and jumping into online activities, from planning trips to sharing photos to meeting new people," says Andrew Conru, president and CEO of Various Inc., the parent company of Senior FriendFinder. "The growth of the senior segment has been tremendous and shows that age doesn't have to be a barrier to adopting useful technology."

Says Conru: "Online dating offers seniors a way to make new friends and meet potential dates, all at their own pace, with complete anonymity."

Conru should know about online dating. He launched the first web personals site in 1994 and has been called "the man who invented online dating."

Senior FriendFinder was launched in 1999 when Conru saw more and more seniors joining the company's flagship site, FriendFinder and realized seniors might like a site focused on them and their interests.

Besides photo profiles, the site offers many ways to meet like-minded people, from chat rooms such as "Single Again" and "Cat Lovers Unite," to advice boards, instant messaging and even video conferencing.

The site does not restrict members by age so, while most members are in their 50s, 60s and 70s, there are a number of daters in their 90s or 20s.

And while many seniors are simply looking for new friends, often after the passing of their spouse, others are looking for a deeper relationship and dozens of couples have married after meeting on the site.

"For seniors who may not be as active as they once were, or feel isolated geographically or otherwise, a site like Senior FriendFinder allows them to easily connect with new people both locally and around the world."

Various is the world's largest operator of dating and social networking websites with a growing network of over 20 multicultural and multilingual sites. The privately funded company, with more than 190 employees, is based in Palo Alto, Calif.